650cc motorbike dual cam timing - im lost
650cc motorbike dual cam timing - im lost
Hi, i had to take the cyl head out to fix a stripped spark plug thread. Now ive put it back on, and i came to the step for timing. I am following EVERY SINGLE step, what it says in the manual,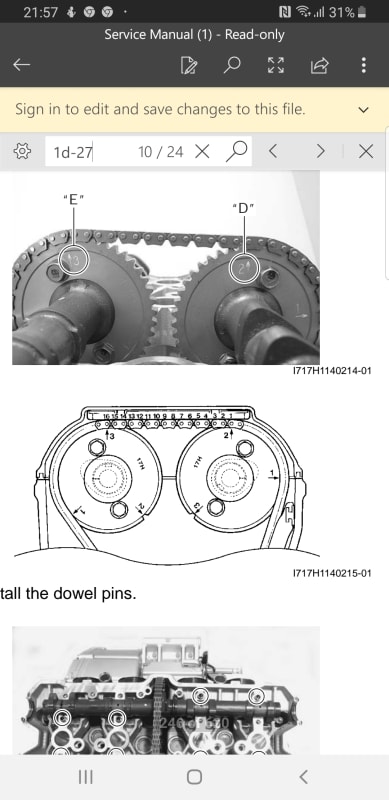 and i just cant get it right. Now ive got few questions, and a video with few photos to help you guys to understand what i mean.
So, my exhaust cam has a mark 1 which has to line up with the head gasket surface. It does.
Then from the exhaust cam 2nd mark, i have to count 16 roller pins and put an intake cam on. Done that - happy days.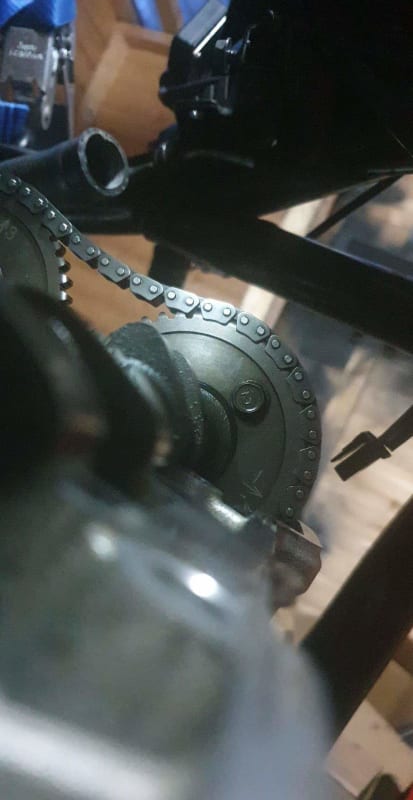 What bugs me that
1. I cannot line up the cams (they keep getting dragged to either side when im tightening them up) which makes chain to stretch to the side and fall off.
2. Both camshafts just rotate when im tightening them up, as they are positioned in such a way, that they are opening cyl 3 exhaust valves fully.. now, the main question is, if 1 and 4 pistons are at tdc, should valves be open? I understand that they should be open slightly.
Because in my opinion, cam should go on nicely, without any force, as it surely can cause damage?
CMON SUZUKI, YOU MAKE ME LOOK SOOO STUPID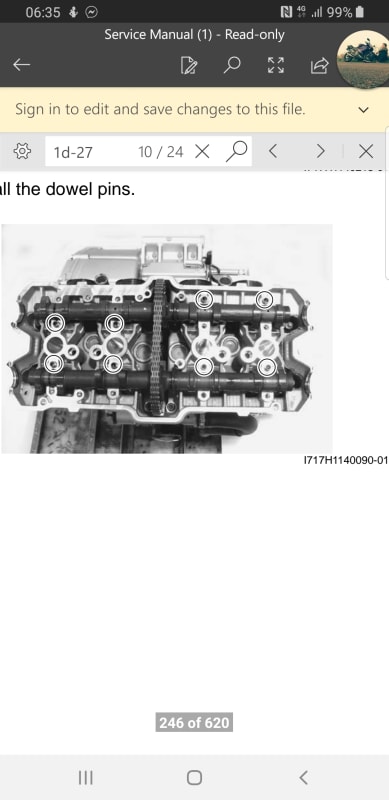 Yt video :
https://youtu.be/igGzaiAVoMc
Waiting for replies, thanks